---
gemb terminal ui browser
gemb is a terminal ui browser for browsing the gemini space. It is inspired by qutebrowser and keybindings are vimlike.
The spec for gemini can be found here https://gemini.circumlunar.space/docs/specification.html.
Screenshots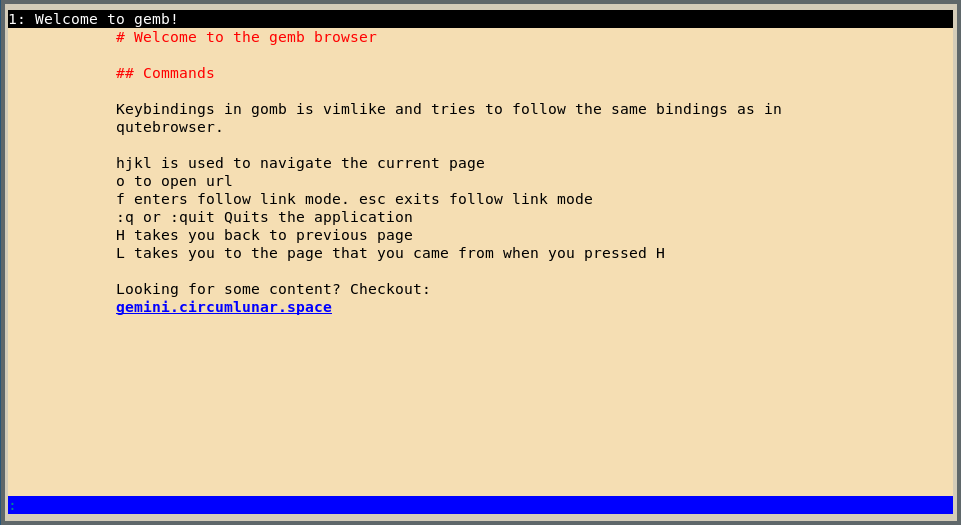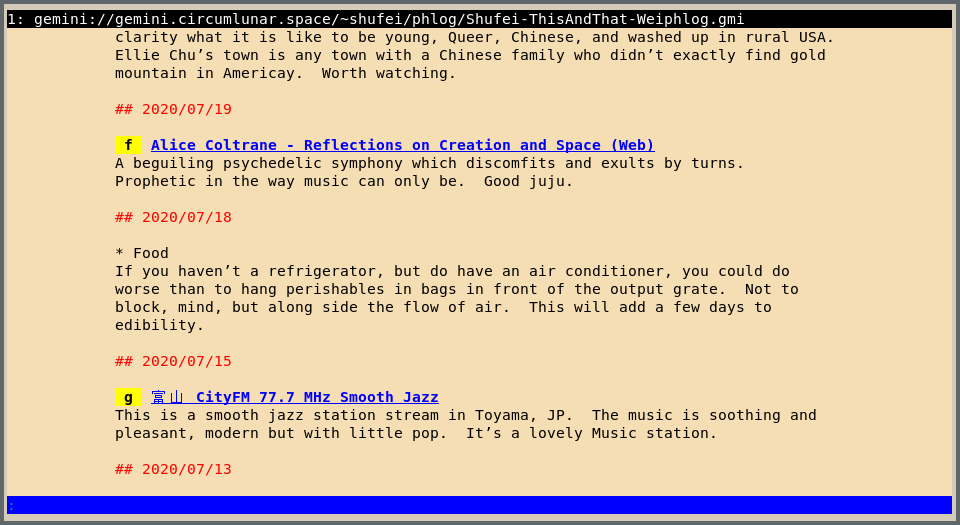 Sourcecode
The source code is available at sr.ht with a mirror available on github.
It's licensed under the MIT license.
---